ASTM A500 Grb Seamless Steel Rectangular/En10210 Seamless Steel Square /Hollow Section/Pipe
Model NO.: 20*20mm--600*600mm

Main Product: Welded and Seamless Steel Square Tube

Technical: ERW, Hot Finished, Extruded, Galvanized

Certificate: ISO 9001 En 10210 En10219 FPC

Marerial: Welded, Seamless, Galvanized, Stainless

Standards: A513 A500 En10210 En10219 Jisg3466 As1163 Gbt6728

Steel Grade: S235jr S275jr S355jr S355j0 S355j2 C250 C350 Ss400

Application: Glass Curtain Wall, Steel Structural, Machinery

Trademark: JiNan Xin JiYuan Special section tube

Transport Package: in Bundles

Specification: 20x20mm-600x600mm

Origin: Jinan City, Shandong Province, China

HS Code: 73066100

Model NO.: 20*20mm--600*600mm

Main Product: Welded and Seamless Steel Square Tube

Technical: ERW, Hot Finished, Extruded, Galvanized

Certificate: ISO 9001 En 10210 En10219 FPC

Marerial: Welded, Seamless, Galvanized, Stainless

Standards: A513 A500 En10210 En10219 Jisg3466 As1163 Gbt6728

Steel Grade: S235jr S275jr S355jr S355j0 S355j2 C250 C350 Ss400

Application: Glass Curtain Wall, Steel Structural, Machinery

Trademark: JiNan Xin JiYuan Special section tube

Transport Package: in Bundles

Specification: 20x20mm-600x600mm

Origin: Jinan City, Shandong Province, China

HS Code: 73066100

PRODUCTS

Welded &Â Seamless Square and Rectangular Steel Tube

Sharp Corner & Radius Corner Square and Rectangular  Steel Tube   

SIZE:

SHSÂ 20x20mm-800x800mm

RHS 20x30mm-400x800mm

 

Steel Grade:

* Q235B , Q345B/C/D/E,Q460,SPA-H,Q450NQR1

*Â S235JR,S275JR,S355JR ,S355J0,S355J2

*Â STK490 STK400,SS400

*Â C250,C350,C350L0

* Gr.A.B/C/D  ,  

*Â S304 ,S316L etc.

Surface:Â 

Hot Dipped Galvanized, Black,Painted,Oiled,Sand Blasting etc.

 

StandardsDIN EN 10210

 (Europe)  

--Hot finished structural hollow sections of non-alloy and fine grain steels

DIN EN 10219Â 

(Europe)Â 

--Cold formed welded structural hollow sections of non- alloy and fine grain steels

ASTM A500Â 

(American)Â 

--Cold formed structural Circular sections and special sections (welded/seamless)

GB/T 3094-2000 (China)

--Cold drawn forming steel tube

GB/T 6728-2002(China)

--Cold formed structural hollow sections

JISG 3466(Japan)

--Carbon steel square pipes for general structural purposes

AS 1163Â (Australia)

--Structural Steel Hollow Sections

Technology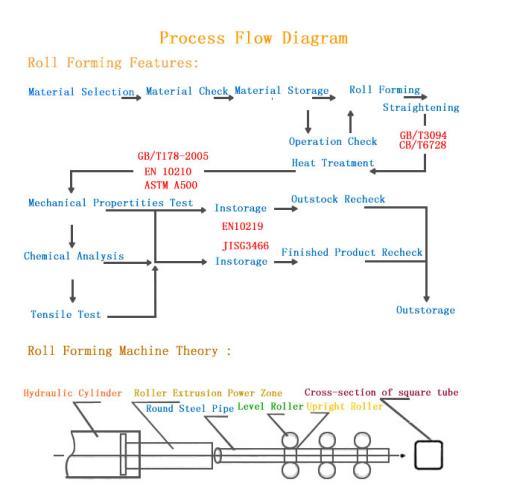 CertificationsCE EN10210-1:2006CE EN10219-1:2006CE EN10204.3.1Â Â Â CE EN10204.3.2ISO9001:2008FPC

 

Application

 

Heavy Steel Structural,Aerospace Engineering 

High-Speed Rail , Ship Building , Machinery 

Cars and High-Speed Trains  

Lashing Bridge,ship steel structural 

Green House  ,Glass Curtain Wall

 

ContactLily Zhao /Sales Manager Mobile: +86-158 5416 0308 PRODUCTS

Welded &Â Seamless Square and Rectangular Steel Tube

Sharp Corner & Radius Corner Square and Rectangular  Steel Tube   

SIZE:

SHSÂ 20x20mm-800x800mm

RHS 20x30mm-400x800mm

 

Steel Grade:

* Q235B , Q345B/C/D/E,Q460,SPA-H,Q450NQR1

*Â S235JR,S275JR,S355JR ,S355J0,S355J2

*Â STK490 STK400,SS400

*Â C250,C350,C350L0

* Gr.A.B/C/D  ,  

*Â S304 ,S316L etc.

Surface:Â 

Hot Dipped Galvanized, Black,Painted,Oiled,Sand Blasting etc.

 

StandardsDIN EN 10210

 (Europe)  

--Hot finished structural hollow sections of non-alloy and fine grain steels

DIN EN 10219Â 

(Europe)Â 

--Cold formed welded structural hollow sections of non- alloy and fine grain steels

ASTM A500Â 

(American)Â 

--Cold formed structural Circular sections and special sections (welded/seamless)

GB/T 3094-2000 (China)

--Cold drawn forming steel tube

GB/T 6728-2002(China)

--Cold formed structural hollow sections

JISG 3466(Japan)

--Carbon steel square pipes for general structural purposes

AS 1163Â (Australia)

--Structural Steel Hollow Sections

Technology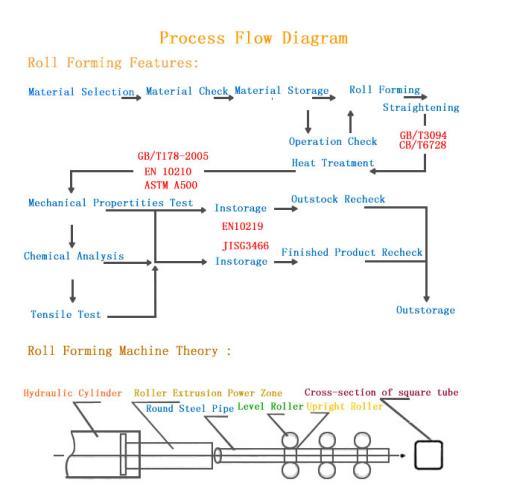 CertificationsCE EN10210-1:2006CE EN10219-1:2006CE EN10204.3.1Â Â Â CE EN10204.3.2ISO9001:2008FPC

 

Application

 

Heavy Steel Structural,Aerospace Engineering 

High-Speed Rail , Ship Building , Machinery 

Cars and High-Speed Trains  

Lashing Bridge,ship steel structural 

Green House  ,Glass Curtain Wall

 

ContactLily Zhao /Sales Manager Mobile: +86-158 5416 0308

Horse Fence Panels can be used as portable or permanent fencing. Using our safe and strong clamp system for panel attachment.
Our steel corral panels, as the strongest, most affordable products on the market can work for you whenever you need them. Compared with aluminum corral panels, this one is made of high tensile strength steel tubing with superior full welded saddle joints. Therefore, it's strong enough to withstand years of abuse. Meanwhile, all the products are galvanized or color painted after welding to protect the panel from rust and corrosion. Portable steel panels are easy to set up only by one person.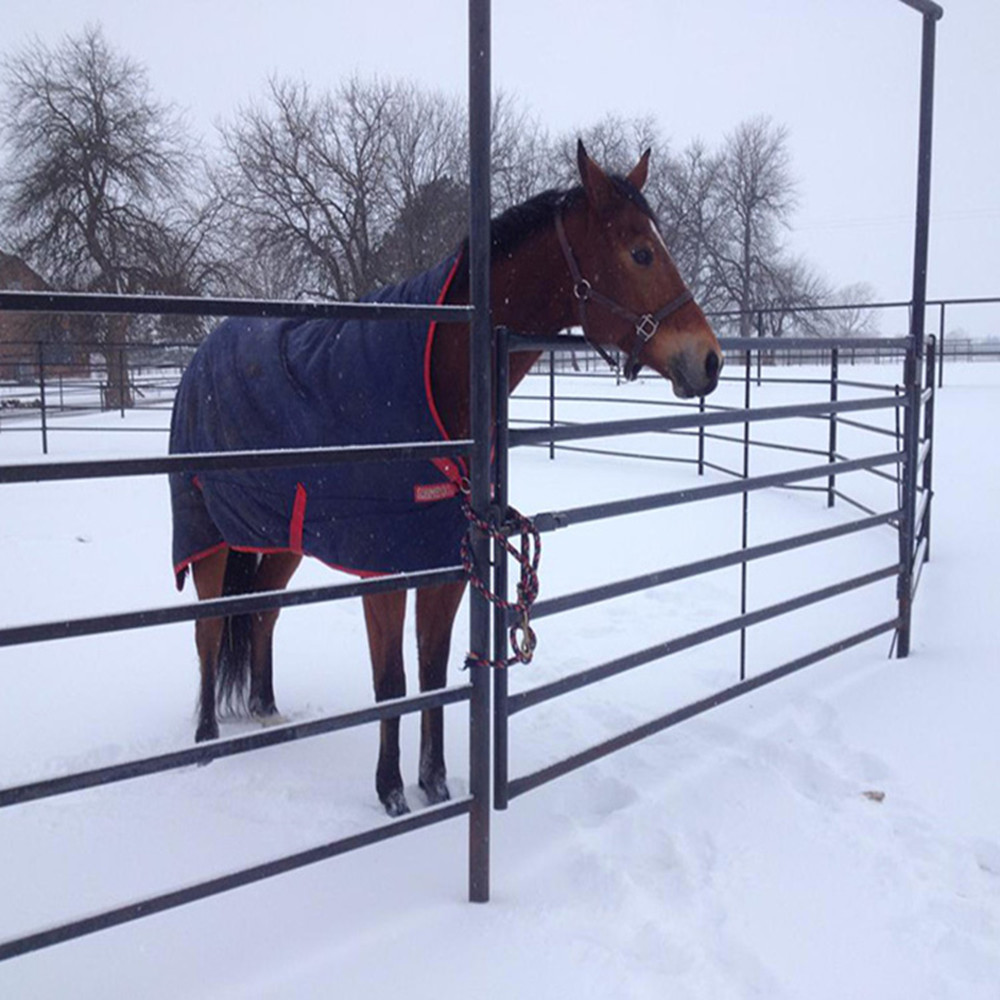 Horse Fence,Galvanized Horse Fence,Cattle Horse Fence,Movable Horse Fence

Hebei Giant Metal Technology Co., Ltd. , https://www.wiremesh.pl